Copper
---
Made from the purest copper, these unique doors offer a rare and distinctive look that will naturally patina, developing with time a breathtaking look.
SECTION JOINT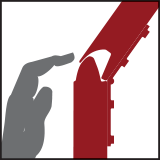 Safety Joint
Martin safety joint helps protect fingers and hands from serious injury.
Color

99% Copper Metal
Installed with new copper and in time, the copper door will naturally patina. Patina rates will vary depending on environment.



Steel-Framed Windows
STEEL-FRAMED WINDOWS
Martin's innovative window design provides proper wood grain direction and exact color match on these hand crafted sections.
10'3" - 15'2"
(3124 - 4623)
15'3" - 20'2"*
(4648 - 6147)

12

22

32

13

23

33

14

24

34

62

72

82

63

73

83

64

74

84

68

69

70
*Using Steel-Framed windows can limit the maximum width of some models.
Window Options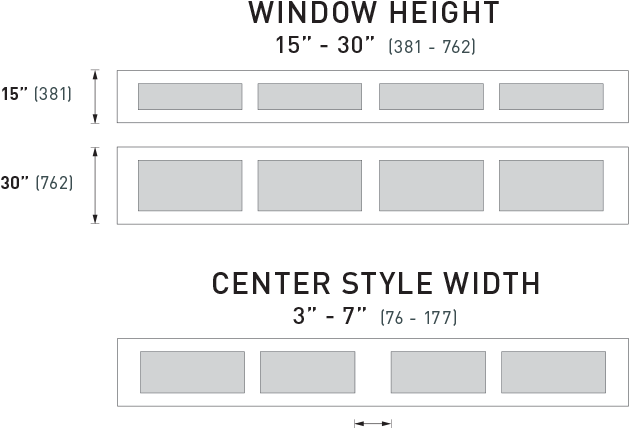 WINDOW TINT & LAMINATE OPTIONS
(Simulated color. In some cases glass tint is lighter than acrylic tint.)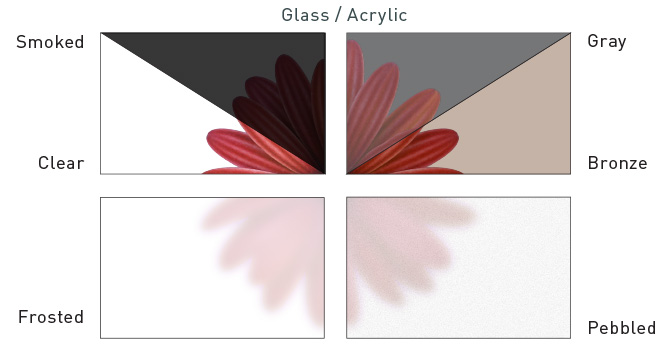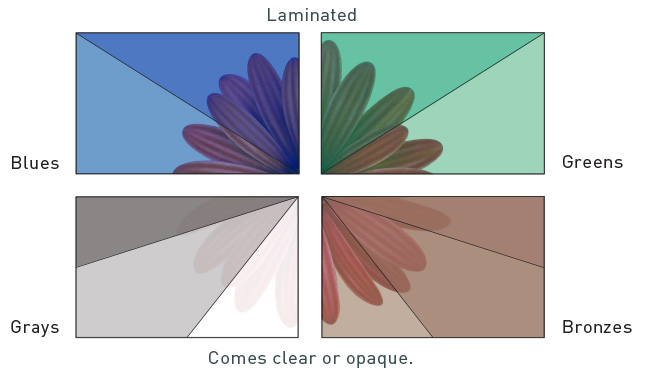 INSULATED WINDOW OPTIONS
Upgrade your Steel-Framed windows with insulated glass.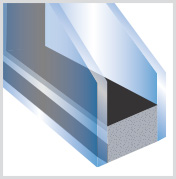 Classic Windows
CLASSIC WINDOWS
Old School but not forgotten, Martin Classic Windows come in a variety of beautiful choices.. We use high impact acrylic instead of glass for safety and durability. Windows panes can be upgraded to glass or different tint options. Upgrade your garage door window with an acrylic double pane for additional sound reduction and garage climate control.
 

Sun Long 
(2 Peice)

Sun Long  
(4Peice)

Arch Heritage Long

Arch Stockbridge Long

Stockbridge Long

Colonial Long

Stockton Long

Stockton Short

Full View Long

Full View Long Right

Full View Long Left

Full-View-Short

Full View Short Right

Full View Short Left
WINDOW TINT
Insulated glass options are available on most window types.
GLASS / ACRYLIC
LAMINATE








Clear
Frosted
Pebbled
Bronze (Tinted)
Gray
(Tinted)
Smoked (Tinted)
clear
White
FRAME TYPES
Windows and inserts engineered for superior strength and durability
Custom Painted and UV stable to prevent discoloring and cracking
Easy to remove window inserts for trouble-free cleaning
NON-INSULATED DOOR WITH GLASS OR ACRYLIC



INSULATED DOOR WITH GLASS OR ACRYLIC

INSULATED DOOR AND GLASS


Optional - Aluminum Outside Frame that can be Powder-coated with your  door for a perfect match.
Help Me Decide
Which one would you choose?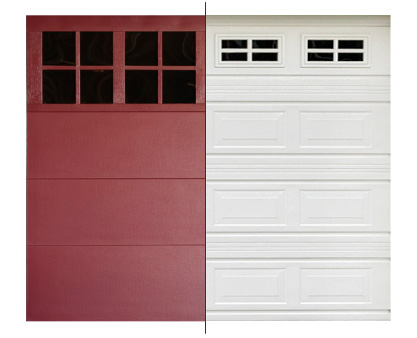 Modern                                 Old School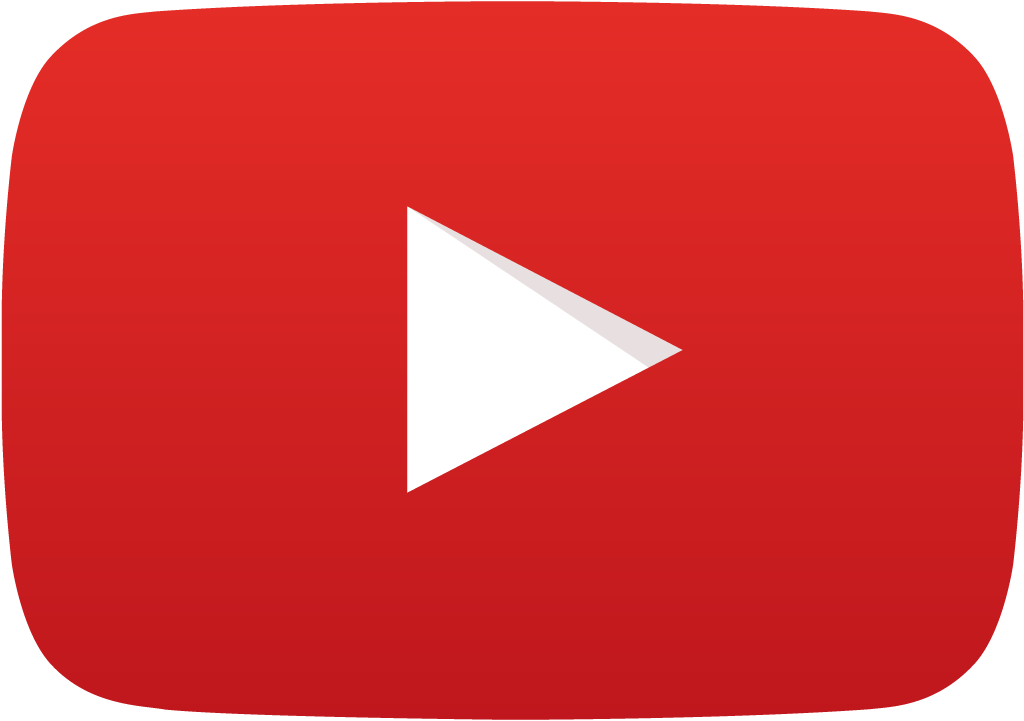 Martin Door® with Real Estate Essentials install a garage door with Steel-Framed windows.
Insulation
Copper doors are insulated for thermal efficiency, noise reduction, durability, and minimal upkeep.

Steel + Insulation + Vinyl

Steel + Insulation + Steel

Steel + 2 Insulation Layers + Steel
HARDWARE
Includes roller, track and accessories for a strong and lasting door system.

Martin Premium Hardware Package -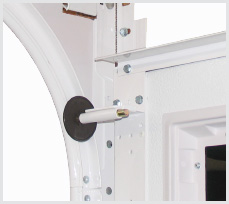 Powder coated hardware
All Copper model doors come with a white powder coated track and hardware.
ADDITIONAL OPTIONS
ADDITIONAL OPTIONS
Customized features make Martin Garage Doors a unique and individualized door. Martin's many unique options and security features bring style and functionality to any door.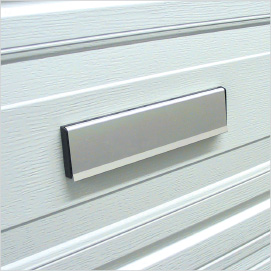 Mail Slots
Available in brass or brushed aluminum. *Cannot be painted.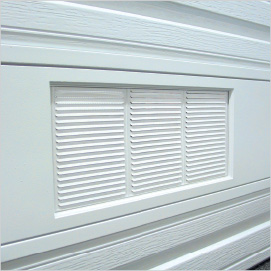 Vents
Color matched with the rest of the door.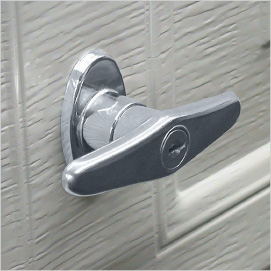 Outside
T-Handle Lock
Chrome, brass or black.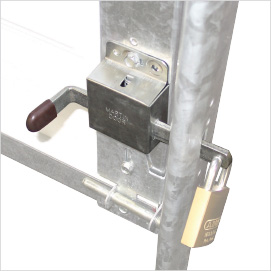 Inside
Side Latch Lock
(Padlock Not Included)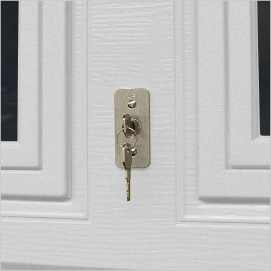 Vault Release
Allows you to open and close the door during power outage.